Features:
1.L85 are both integrated intake valve, including intake valve, venting valve and solenoid valve. It is only connected with two pipes during installation, and one way is connected with solenoid valve. Customers can be convenient to assemble it, and reduce unnecessary leak point.
2.When air compressor is unloading, the internal pressure of the system can be adjusted by venting valve.
3.Butterfly valve intake valve is consistently stable and efficient depending on the design of heavy hammer and check function.
Technical parameters
Dimensions(mm)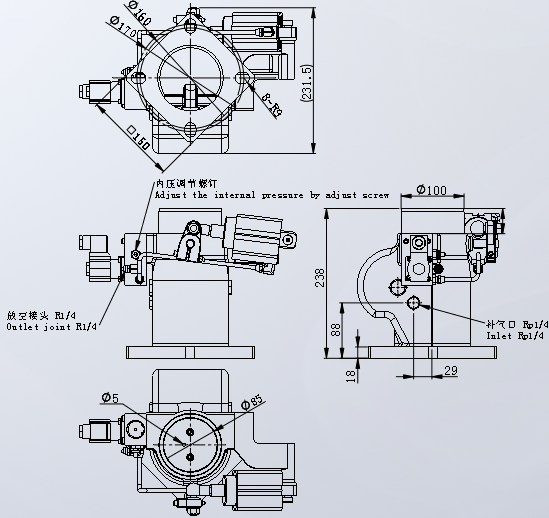 Notes: Frequency intake valve only need to assemble check valve.
How to adjust the internal pressure of the system when air compressor is unloading:
By adjusting the screw rotation venting valve, clockwise rotation, the increase in internal pressure,
Counterclockwise rotation, the decrease in internal pressure.