Features:
1、It is equipped with venting valve, and the structure is simple and reliable.
2、It is equipped with adjustable flow bolt, and can meet the requirements of unloading pressure with different customers.
3、It is equipped with solenoid valve, and customers can be convenient to assemble it.
Technical parameters

Dimensions(mm)
①L25-R、L40-R、L50-R、L65-R

②L85-YD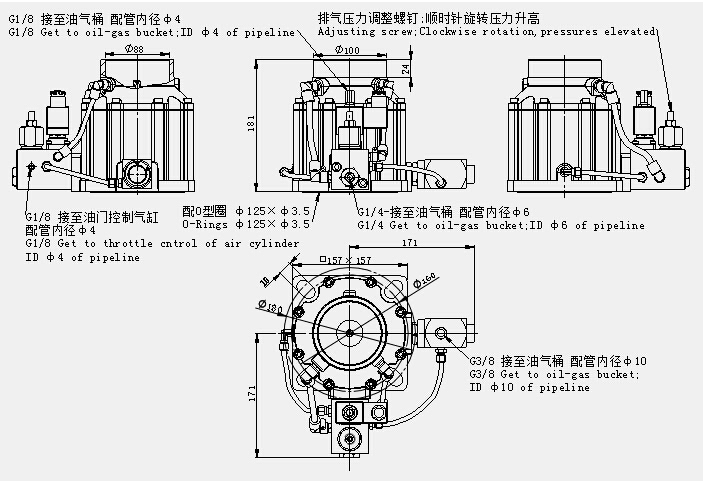 How to adjust no-load pressure:
First loosening the nut M, clockwise rotation can increase no-load pressure,counterclockwise rotation can decrease no-load pressure.
Be sure to tighten the nut after rotation!
Outlet N (Rp1/8): Connect the barrels of oil and gas, Connecting pipe diameter 4mm.